Hours of Operation: 7 Days a Week, 24 Hours 
CONFIDENTIAL ASSESSMENT
We accept most all insurance plans!
Veteran PTSD Dual Diagnosis Treatment Center Sacramento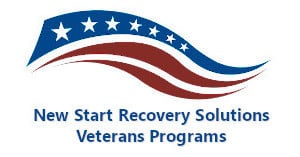 New Start Recovery Solutions Sacramento is a PTSD Dual Diagnosis Treatment Center in Sacramento, California.
We are part of the New Start Recovery Solutions network of addiction treatment centers.
Our trauma-informed and evidence-based integrated treatment program for veterans treats PTSD and/or trauma – as well as alcohol or substance abuse.
NSRS Sacramento programs for veterans also include training in coping skills, emotional resilience, civilian life skills and mindfulness relapse prevention.
We are an approved VA Community Care rehab center. The VA Mission Act allows veteran treatment for PTSD dual diagnosis in approved community care centers.
Our modern and newly renovated treatment Sacramento center has ADA upgrades to provide full access for our patients who are handicapped or use a wheelchair.
New Start Recovery Solutions Sacramento has a Full Continuum of Care: Medical Detox to Dual Diagnosis Residential and Outpatient Treatment to Alumni Programs and Support.
We are there for our patients every step of the way.
 Full Continuum of Care
 · Medical Detox
· Residential Dual Diagnosis Rehab
· Outpatient Dual Diagnosis IOP and PHP
· Medication-Assisted Treatment MAT
 · Outpatient Primary Mental Health Care
· Veteran Programs
· Family Programs
· Alumni Programs and Support